*We are in the midst of our fall fundraising drive. If you enjoy our weekly historic places and spaces stories, please consider donating to the Alliance for Historic Wyoming! Every little bit helps. Donate now
By Trish Ullery-Whitaker, AHW Board Member
February 22, 2017
Officially closed on February 1, 1946, the Douglas, Wyoming prisoner of war camp that housed Italian and German P.O.W.'s during WWII represents an interesting chapter in the history of our state. Located on 687 acres of land acquired by the Federal Government, construction of 180 buildings began early in 1942 and the first Italian prisoners began to arrive in August of that year.
The Officers Club was constructed in the spring of 1943 and today is one of the few remaining buildings. After the war, Spiegelberger Lumber and Building Company of Laramie dismantled 137 buildings and the rest were sold as surplus inventory. The Douglas Community Country Club acquired the Officers Club and saved it from destruction. The interior walls of the club are painted with sixteen large, colorful murals—most of them 6 feet tall-- by three of the Italian prisoners who today are known only by their signatures on the mural: V. Finotti; E. Tarquinio; and F. DeRossi. The murals have been identified as copies of western paintings by William Henry Jackson and Charles Russell. The Club was placed on the National Register of Historic Places September 8, 2001.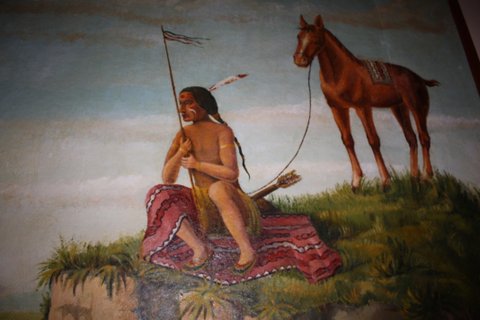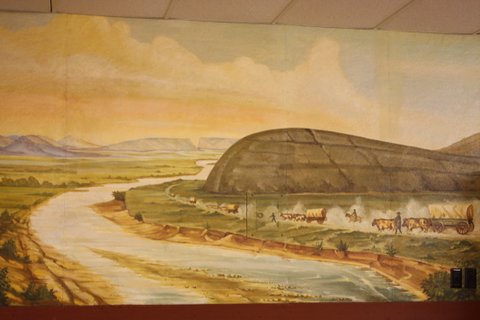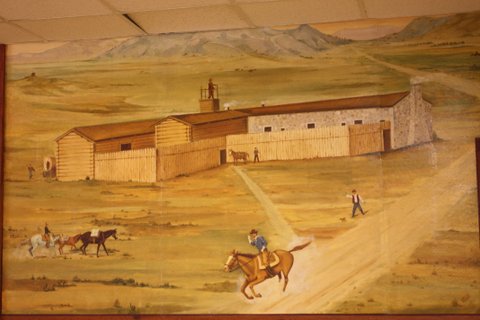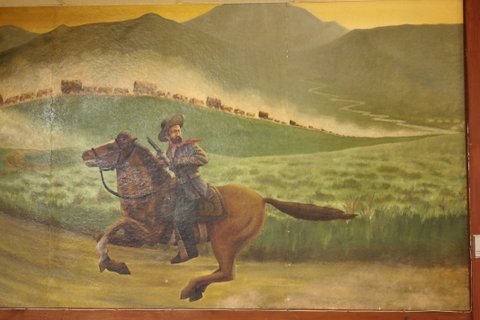 In 2012, Camp Douglas was acquired by Wyoming State Parks & Cultural Resources. Work was begun to stabilize the facility and the Alliance for Historic Wyoming (AHW) staged an "Unbarred" event attended by nearly 100 guests on April 14, 2012 to invite the public to view the murals before the facility was closed completely for restoration.
Today, the Officers Club at Camp Douglas is one of three important historic sites in the Douglas area which are open to the public and include Fort Fetterman just north of town and the Pioneer Memorial Museum located at the fairgrounds. Mel Glover, superintendent of the museum, manages the properties and reports that preservation work at the Club is ongoing and additional collections will eventually be housed there. The Club is open on a limited basis by reservation during the winter months and has regular hours during the summer.
 
LIKE WHAT YOU JUST READ?